Dessert Currant-vanilla-chocolate & JOY
Leave a request and our manager will promptly contact you and clarify all the details
Thank you for your order!
Your order number #. Our manager will contact you shortly to clarify the details of the order.
Delivery, payment

Description
Delicate mousse base of vanilla and chocolate cashew cream with the addition of currant berries
Nut base of almonds and dates with cocoa
Weight — 125 g.
Соmpound: cashews, water, coconut oil, agave syrup, almonds, dates, currants, cocoa powder, blackberries, vanilla extract, raspberries.
Proteins: 8 g.
Fats: 18 g.
Carbohydrates: 29 g.
Calories: 370 kCal / 100 g.
Desserts are delivered frozen, defrosting time from 30 minutes to 2 hours at room temperature. More details are indicated on the package.
Delivery by courier in 2 hours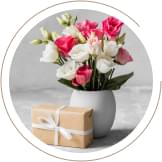 We give a flower care product
The product contains a full range of substances that help to preserve the aroma and freshness of the bouquet for a long time, prevent the formation of an unpleasant odor, and contribute to the blooming of the buds.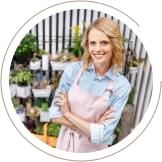 Showroom in Lviv and Kyiv

Photo of the bouquet before delivery
Similar products

Buy it with
There are no product reviews yet