Dicentra.ua
DICENTRA — BIG CITY FLOVERS
We go crazy over flowers and adore sharing them. For these reasons, we personally select and bring to Ukraine the best flower buds from all over the world. We are aware of trends in world flower fashion, intricacies of storage, transportation, and gentle flower care, since we have been doing this for more than 10 years.

We have passion for flowers, but even more, we are famously fond of people. And new technologies. Therefore, from the very first second of order placement and until delivery, we are with you. In every situation. In any format.

We are obsessed with flowers and cherish their special mission in life of city.
We invite you to see it in the largest and most stylish flower boutique of capital, in tens of tons of new products, in each of our new solutions. We embody feelings of modern people in contemporary bouquets. We embody your feelings.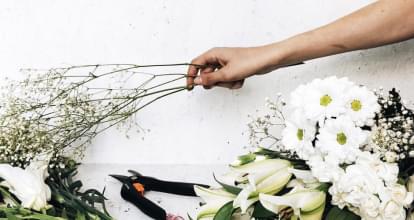 HOME OF YOUR FLOWERS
We invite you to the largest and most modern flower boutique of capital. There are tens of thousands of plants from all over the world at your service. Here we worship each of three hundred square meters, and you will also feel it.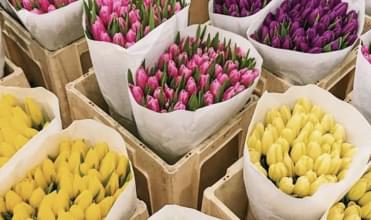 BOUTIQUE OF IMPRESSIONS
Our huge showroom will give pleasure to you and delight to your Instagram. Five thousand varieties of flowers in interior design. We invite you just to explore flowers, for coffee meetings and stylish photo shoots.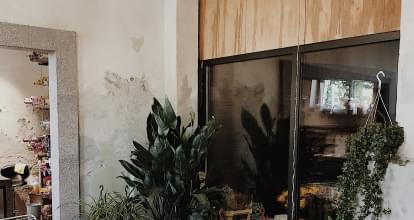 PLEASANT PROCESSIBILITY
Choosing right bouquet is always very exciting moment. Together we will do it quickly, easily, and joyfully, wherever you are and no matter what you are doing at that moment. Phone, messengers, website, or social networks – we are with you everywhere, from the first second until delivery.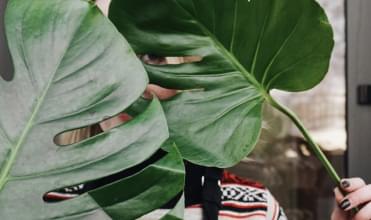 PEOPLE ARE MORE IMPORTANT THAN FLOWERS
We have passion for flowers, but even more we are famously fond of people. Our mission is to turn your feelings into unique flower composition. In addition, we value your time and attention, and it means that we will do everything exactly as you need it and even a little bit better.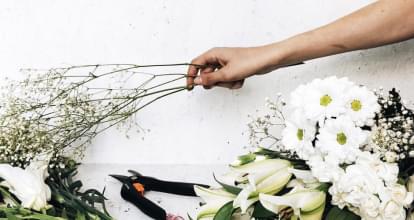 LOVE IS FASTER THAN TRAFFIC
While city keeps you busy with thousands of things, let us express your feelings in the most wonderful way. Just tell us your preferences and we will do everything by ourselves. We will create desired flower composition and deliver it to any location in Kyiv, at any time of day. Less than two hours will pass from the moment you contact us.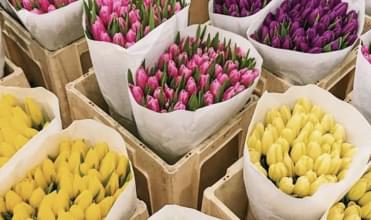 TONS OF TENDERNESS FROM ALL OVER THE WORLD
We strive to give unique sensations, shades, and aromas from all over the world to big city. For this we visit plantations of Holland, Ecuador, Colombia, Kenya, Turkey by ourselves. We meet gardeners and choose their best flowers for you.
WE TAKE CARE OF YOUR FLOWER BEGINNING FROM PLANTATION
In order to accurately preserve for you all charm of freshly cut flowers, we bring them to Ukraine by ourselves. We protect your flower from moment of cutting on plantation to courier's delivery of bouquet to you: that's what we call love without intermediaries.
VALUE ABOVE PRICES
Everyday we bring to Kyiv more than ten tons of plants from all over the world. This is 30,000 new flower buds. This quality and quantity of work allows you not to overstate price and offer the best flowers in the world at reasonable price.
FLOWERS OF MODERN CITY
Floral trends change as fast as fashion trends. Today, bouquet is not a still life from art gallery, but stylish accessory for Instagram. We know the way feelings of modern city look like and embody them in colors. In addition, we know city rhythm and habits, which means that we speak the same language with you.